Staff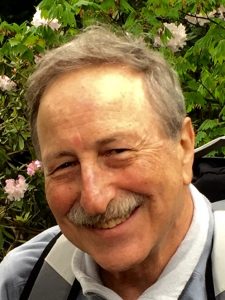 Bill received his doctoral degree in Psychology from the University of Iowa. He has dedicated his career to the study of mood and addictive disorders and how to escape them.
Tina has been in private practice in Austin since 1980. She has been a post-doctoral fellow at the University of Texas at Austin Counseling Center, a research associate at the Institute of Human Development and Family Studies at the University of Texas, and a founding associate of Family Eldercare. Tina was on the faculty of Penn State University. She is the mother of four children.
David Dubin, Ph.D.
David received his Ph.D. in Industrial/Organizational Psychology from the University of Houston. He has consulted with fortune 500 clients in the areas of employee selection, test development, adverse impact analysis, job analysis, and validation. He is an expert in statistical analysis including multiple regression and item response theory.
Judith received her degree from Northern Illinois University and is a Licensed Professional Counselor. She specializes in Child & Family Psychological Services, behavioral difficulties, parenting concerns, divorce adjustment, grief & loss, and ADHD. Judith is fluent in sign language. Judith offers a sliding scale for her clients. Please feel free to contact our office for more information..
Robyn received her degree from the Texas A&M University at Corpus Christi and is a Licensed Professional Counselor. Robyn has treated individuals and couples for over fifteen years and deals with EMDR, mood disorders, depression, anxiety, PTSD, grief & lost, adjustment problems, life changes, family & relationship stress. Robyn offers a sliding scale for her clients and accepts insurance.
Janna Oddie, Psy.D., Licensed Psychologist
Dr. Oddie earned her doctoral degree in 2000 from the California School of Professional Psychology.  Her specialization is forensic and clinical assessment and treatment.  She has extensive background working in criminal justice agencies and with forensic populations, including incarcerated and paroled offenders, jail detainees, and sex offenders.  She has experience with chemical dependency evaluations and treatment recommendations.  She has assessment and treatment experience with many clinical populations including, but not limited to, dual diagnosis, severely mentally ill, and developmental disabilities.
Administrative Staff
Shauna Kerschner:  Office Manager
Email: shauna@psycharts.com
Rusty Gordon:  Billing Specialist
Email: rusty@psycharts.com